Organisational Announcement
New staff appointment announced by Na Píobairí Uilleann
Monday 20th November 2023
Na Píobairí Uilleann is pleased to announce the appointment of Séamus Ong to the administrative staff of the organisation following an extensive recruitment process.
Séamus will succeed Muireann Ní Shé as the NPU Education Programmes Co-Ordinator as she departs to train as a primary school teacher.
Taking up his position on 10th October, Séamus will work with all existing education partnerships and ensure the continued success of all our education programmes in uilleann piping, reedmaking and pipemaking. Séamus will report to the Administrator.
Speaking about the organisational developments, NPU Chief Executive Gay McKeon said: "On behalf of the Na Píobairí Uilleann I would like to sincerely thank Muireann for her contribution to the work and progress of NPU over the past year and wish her the very best in her future endeavours. I would also like to congratulate Séamus on his appointment and wish him every success in his new role."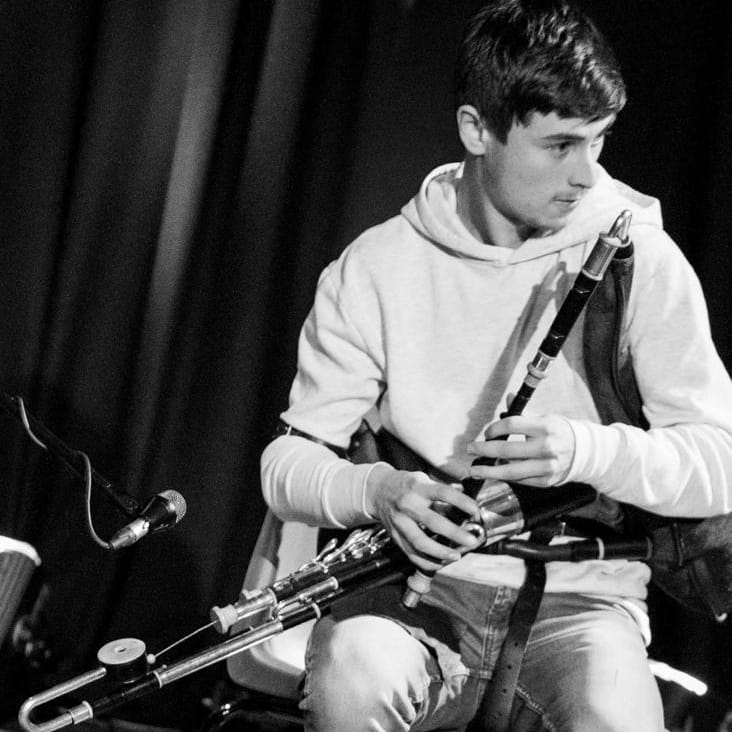 Séamus Ong is an uilleann piper from Palmerstown in Dublin. Séamus began playing the uilleann pipes at the age of thirteen and attended uilleann pipe classes with Joe Doyle through NPU at 15 Henrietta Street, classes which he now also teaches.
In 2022, he completed a Higher National Diploma in Irish Traditional Music Performance and a traineeship in Instrument Making, Repair and Maintenance at Ballyfermot College of Further Education (BCFE). In 2023, Séamus completed a Bachelor of Arts in Media Production Management from BCFE & DCU.
Séamus performs regularly at wedding functions, corporate events, concerts and music festivals around Ireland.
About Na Píobairí Uilleann
Na Píobairí Uilleann (NPU), the Society of Uilleann Pipers was founded in 1968 when there were less than 100 uilleann pipers remaining. Today NPU is a thriving arts organisation dedicated to Sharing the Sound of Ireland through Access, Education, Performance and Preservation.
Since unveiling its restored Georgian premises at 15 Henrietta Street, Dublin, in January 2007, NPU has been busy catering for the expanding demand for regular tuition, as well as releasing many significant publications and recordings. With demand for pipes considerably exceeding supply, a dedicated Training Centre – PipeCraft – was established in 2011 to deliver training in the very highly skilled craft of uilleann pipemaking.
NPU is accredited by UNESCO as a competent Non-governmental Organisation in the field of Intangible Cultural Heritage (ICH). NPU lobbied the Irish Government to ratify the UNESCO Convention on Intangible Cultural Heritage which resulted in the inclusion of Uilleann Piping on the UNESCO representative List of the Intangible Cultural Heritage of Humanity in December 2017.
In 2023, NPU achieved the Diversity Silver Award from the Irish Centre for Diversity.
Na Píobairí Uilleann's primary funding agencies include The Arts Council / An Chomhairle Ealaíon, Department of Tourism, Culture, Arts, Gaeltacht, Sport and Media, and Dublin City Council.
Na Píobairí Uilleann, 15 Henrietta St., Dublin 1, Ireland
Tel: +353-1-8730093
Email: info@pipers.ie
Web: www.pipers.ie
Facebook: www.facebook.com/napiobairiuilleann
Twitter: www.twitter.com/napiobairi